Heads up, this post may contain affiliate links and any sales made through such links will reward me a small commission – check my Disclosure Policy to learn more. As an Amazon Associate I earn from qualifying purchases.
A pacifier is undoubtedly one item that transforms from a user to an essential item when you have a new infant. Here are the best pacifiers for breastfeeding youngsters, so you can compare them all and choose the one that is perfect for your baby.
A pacifier can provide several benefits for both you and your child. You know your baby won't start crying, and disturbing other people can give you peace of mind when out in public. The pacifier can also help soothe your child during long car rides or bedtime, making it easier for them—and you—to get some rest.
In this blog post, we went through the best pacifier for a breastfed baby, as well as how to pick the best pacifier for a breastfed baby.
What to Take Into Account When Choosing Pacifiers For Breastfed Babies
We've compiled a list of the top ten pacifiers for every baby, whether breast- or formula-fed. When picking a pacifier for a nursing infant, there are just a few things to consider.
If you are breastfeeding, for example, finding the perfect pacifier may be a bit more complicated because of the risk of nipple confusion. Here are a few things you need to keep in mind as you transition baby to using a pacifier.
Wait at least four weeks before

using a pacifier

: it is advisable to wait until your baby is approximately four weeks old. You should first ensure they know how to feed before providing them with another alternative or method of soothing them. Even though some babies may be given pacifiers earlier than this and still nurse successfully, I would stick with this recommendation unless there is a major reason to go a different path.
Consider pacifier materials

: When choosing pacifiers, the material and size are the most important features. The majority of pacifiers are made of silicone or latex. 20 years ago, we would view either of these options as fine, but keep in mind that latex allergies are a lot more common these days. Keep a close watch for any signs of a Latex allergy, or just go with Silicone if you're unsure. You should also ensure that your pacifier is BPA-free.
Don't sweat it

: If your infant is resistant to using a pacifier, don't worry–this is completely normal. Just explore your options and find the right one for your breastfeeding child. It will be worth it in the end!
Based on my experience and research, I've compiled a list of 7 of great pacifiers for breastfeeding babies. Babies frequently reject pacifiers that aren't comfortable, so we're providing you with a list of the top 7 – feel free to experiment.
7 Best Pacifier For Breastfed Baby
Different babies prefer different types of pacifiers, so it's important to experiment until you find one your baby likes. That being said, I have drawn on my experience and read tons of review (as I'm sure you also will) to suggest seven of great pacifiers for a breastfed baby.
All of these are Silicone based and advertised as BPA free.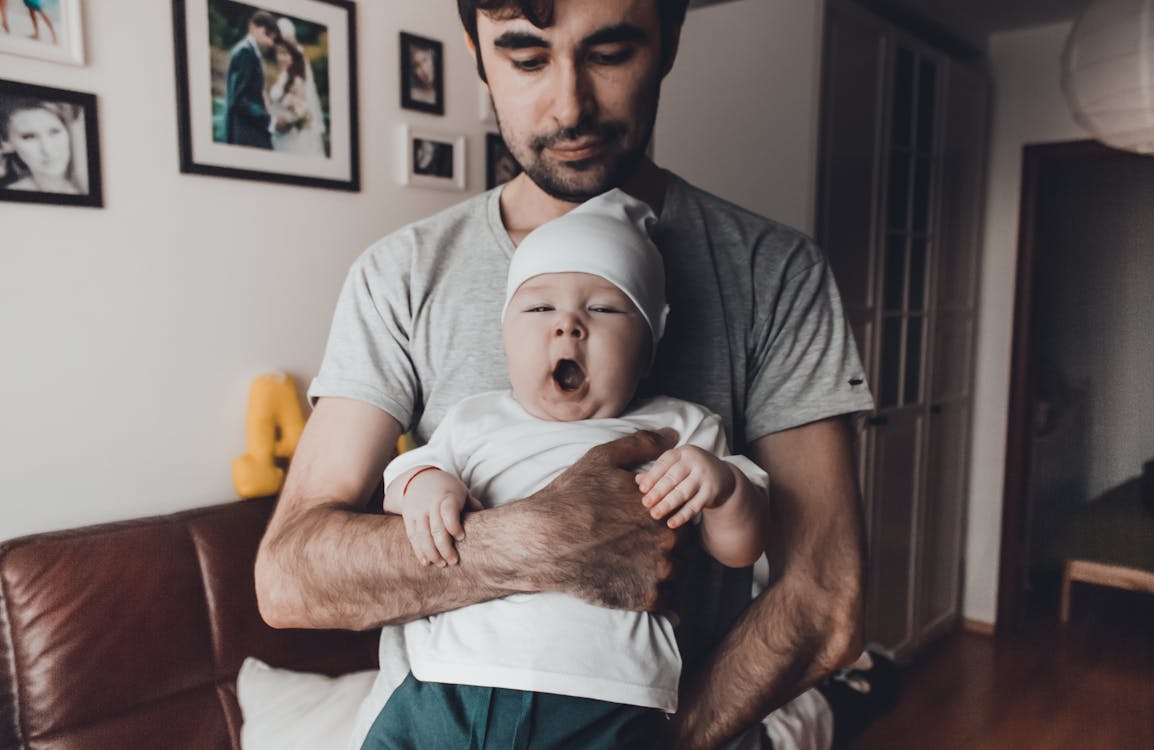 We've been using the Wubbanub as our baby pacifier for a while now. Wubbanub was one of the first companies to combine a plush toy and a pacifier. It was a huuuge hit, and is likely to be a hit with your baby too. Moms rave about it – it has a 4.8/5.0 rating on Amazon from over 2 thousand reviews. WabbaNub is 100% silicone – so its latex and BPA free. The attached plush animal is also great because it keeps hands from touching the pacifier directly.
Wubbanub is undoubtedly a more expensive pacifier options out there, so keep reading for more options.
I recommend the Philips Avent because its one of the most commonly used in hospitals. It is known for its durability and comes in different shapes colours and sizes. It also has great ratings online 4.8/5.0 from close to 50 thousand ratings is no small feat.
Its silicone based, dishwasher safe, and can safely be sterilized. One cool feature is that it includes a small gap so you can hold it with a finger and keep baby close by. Be sure to keep a close eye on this though – I've seen a few gather dust and other particles in that opening.
The Philips Avent is kind of the no-brainer option if you don't want to think too long about a pacifier brand.
Medela is known for its excellent breast pumps, of course. However, the firm provides a whole range of other breastfeeding supplies to moms and babies – including their range of pacifiers. The Medela Baby Pacifier's orthodontic form was designed to help infants fall into their natural feeding rhythm while soothing them.
Something I value highly is how easy this pacifier is to clean. It comes with a self-sterilizing case– all you need to do is add water and microwave the pacifier for three minutes.
Made by Doodle & Co, the 'Pop' has a cool feature where it pops back in and closes up if (when!) the pacifier falls to the ground. This helps keep the pacifier clean. It also means that baby gets to experience a realistic "pop back" sensation when the nipple is withdrawn. The Pop is also 100% silicone and BPA free, and dishwasher safe. It's a great choice.
The Flexy is made by Nanobebe. This pacifier's soft flexible silicone design aims to feel skin-like and to curve with baby's chin and nose. This is to feel as close to an actual breast as possible and thereby to reduce the risk of nipple confusion. The pacifier's nipple is flexible, and the whole thing comfortably fits baby's mouth.
This is yet another popular pacifier option. It's used in some hospitals and is also designed to resemble a mother's nipple. I don't have as much experience with this one and will update this article once I get more first hand information. The amazon reviews suggest getting the right colors might be a bit like spinning a wheel! Keep this in mind if the colour you want is an important consideration.
Many parents would tell you that the most important thing there care about in a pacifier is that it is there when its needed. These things disappear like bobby pins … or socks. MAM was brilliant because they made theirs glow-in-the-dark. It also comes with a sterilizing storage case for easy sterilisation – just add water and microwave for 3 minutes.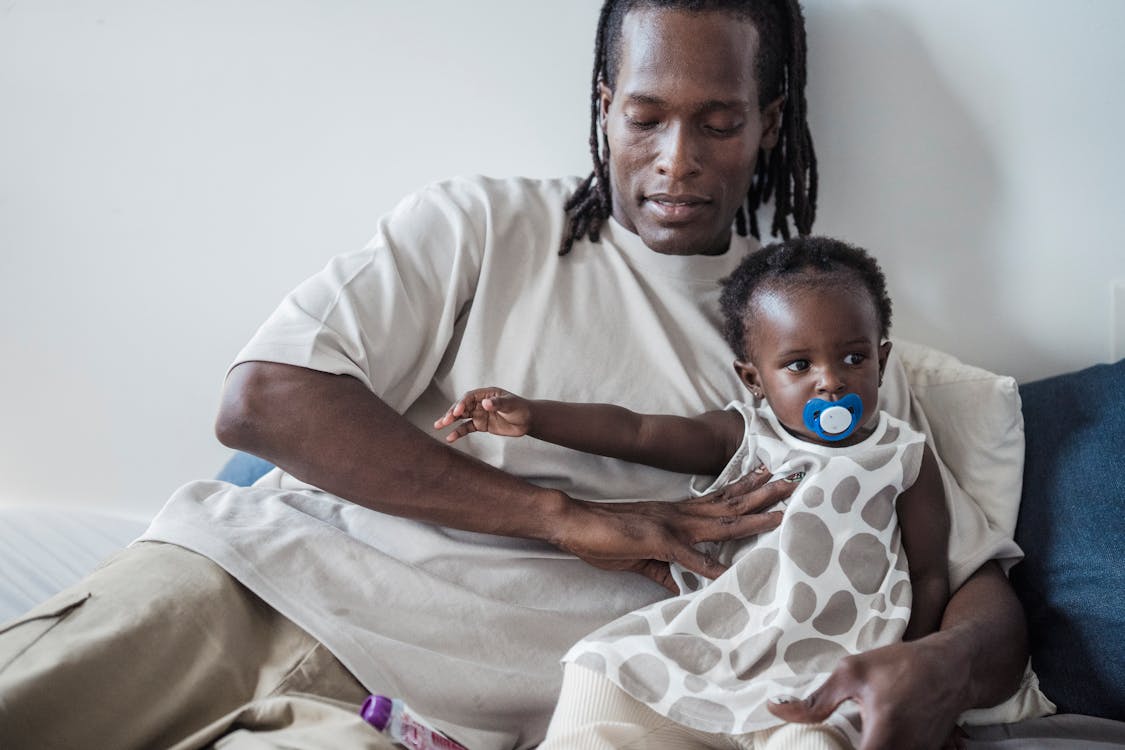 Conclusion
I hope this post gives you a few ideas as you think about what kind of pacifier is best for you and for baby. Each of the seven pacifiers we've featured has unique qualities that can make them a great choice for your little one. Ultimately, it is important to find what works best for you and your child and stick with it.